 Trusted Brands
Dr N Hotaki insists on using only the very best brands and products available on the market when it comes to treating his patients at Hotaki Cosmetic Dermatology. Listed below are the brands that you can find used at Dr Hotaki's London-based clinic in Harley Street:
Azzalure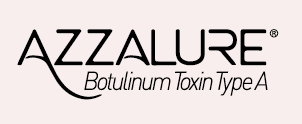 Azzalure is a botulinum toxin type-A, which is specifically designed for use in aesthetic indications. As a popular injectable treatment for wrinkles and frown lines, Azzalure works very similarly to BOTOX, in that they both contain botulinum toxin which inhibits the stimulation of nerves, thus relaxing the muscles that cause our facial wrinkles. Azzalure is known to spread a little farther from injection point than Botox, which is an advantage because fewer injections are required when treating larger areas. Azzalure is also believed to be more effective in the treatment of "crow's feet" than BOTOX when the muscles are contracted.
Bocuture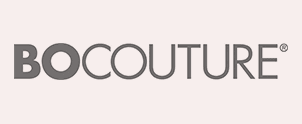 Similarly to Azzalure, BOCOUTURE is also a botulinum toxin type-A, and is used in just the same way as BOTOX and Azzalure. BOCOUTURE has actually been available in the UK since 2008 as the brand name XEOMIN, which is licensed for the treatment of blepharospasm and cervical dystonia. In July 2010, BOCOUTURE gained approval for cosmetic use, with dosing specific to treating the glabellar (frown lines). BOCOUTURE contains less protein than Azzalure and BOTOX, which theoretically means that it is less likely to cause a reaction in patients.
Dr Levy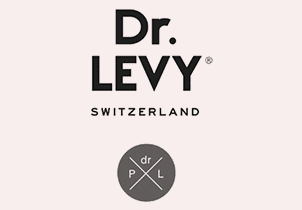 Dr Levy's skin care range harnesses a Nobel Prize-winning discovery: ageing is reversible. Based on the recently discovered 'dermal stem cells reservoir' – Dr. LEVY Switzerland®  contains a combination of 10 ultra anti-ageing and hydrating molecules, including Argan CDV which is proven to vitalise dermal stem cells – the source of the skin's natural wrinkle fighting cells. Dr Levy's skin care is phenomenal; proven to create essential collagen for smoother, firmer, stronger skin.
Intraline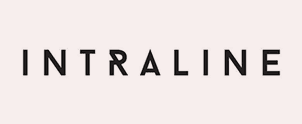 Intraline is a cross-linked and innovative HA based dermal filler, which is effective in the treatment of wrinkle reduction, facial contouring, lip enhancement, and other imperfections of the face. Manufactured in Sweden, and using hyaluronic sourced from France, Intraline was introduced to the UK's cosmetic marketplace in October 2015. Intraline includes an innovative spherification technology which has been developed by Swiss researchers, and it is claimed that this smoothers the traditionally angular structure of the HA molecule, which results in some of the highest molecular densities available in available products today, and can achieve smoother and more natural results.
Juvéderm
Juvéderm® is the leading range of dermal fillers, and is the number one selling range in the US. The Juvéderm® range has a number of fillers that add volume to specific areas of the face, providing natural, beautiful and long-lasting results. The different types of Juvéderm® include: Juvéderm® Vycross Range and Juvéderm® Ultra Range.
The Vycross range is a smoother gel, which keeps the treatment comfortable for patients, and minimises the risk of bruising and swelling as anaesthetic is added within the filler formation. The three products within this range are: Juvéderm® Voluma, Juvéderm® Volbella and Juvéderm® Volift.
The Ultra range contains 4 different formulas – Ultra, Ultra 2, Ultra 3 and Ultra 4 – which are best suited for a number of treatments, including: facial contouring, subtle correction of medium facial lines, correcting deep folds and lines, and adding volume to certain areas of the face, such as the cheeks and chin.
Obagi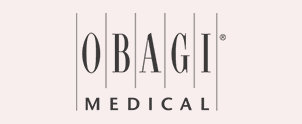 Obagi is a widely used and uniquely powerful skin care line, which offers a wide range of benefits – including anti-ageing and rejuvenating actions – and is made using some of the highest quality, potent ingredients and well-researched technologies. Obagi products can help to: diminish the appearance of wrinkles and fine lines; reduce pore size; increase smoothness in the skin; correct blemishes; balance and even out skin tone; reduce or remove pigmentation; normalise oil production; improve skin elasticity; enable the skin to hold more moisture, and enhance the skin's tolerances to external and environmental factors.
Teosyal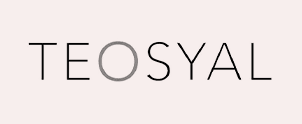 Teosyal is a full range of injectable dermal fillers made of non-animal origin and biodegradable hyaluronic acid (HA), which is a natural skin component found in the body. HA acts like a sponge and retains large quantities of water to keep the skin plumped and soft. In the Teosyal syringes, HA comes in the form of a gel. Teosyal improves the health and appearance of the skin by ensuring that it is fully hydrated. In addition to this, Teosyal can also add volume to areas such as the cheeks and chin, achieving a younger looking and more contoured appearance in the treated area.
Hotaki Cosmetic
Dermatology London
First Floor 69 Harley Street
London
W1G 8QW
07411661001 TEXT ONLY

© 2023 Hotaki Cosmetic Dermatology. All rights reserved.